The page may not load correctly.
Dr.Web Technology Partners
Doctor Web is committed to partnering with best-of-class technology companies to deliver a complete anti-virus/anti-spyware solution that is tailored to meet the increasing IT security demands of customers globally and in a variety of markets. We always take into consideration the specific interests and needs of all of our Dr.Web Technology Partners and make our unique technology and expertise in the area of IT security available to them, in a way that is most mutually advantageous for both companies.
Using Doctor Web's best-of-breed, time-tested AV engine and technologies, Dr.Web Technology Partners deliver technology-enabled solutions that help their customers solve complex business problems. Enhanced functionality provides additional value to customers by helping them to improve not only the quality of their services, but also their images as security-minded companies.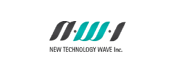 New Technology Wave Inc., Korea, has been developing Virus Chaser since 2002. The company markets their anti-virus, which is based on the Dr.Web engine, in Korea, Japan, and China. It won the prestigious VB100% award the very first time it was reviewed by Virus Bulletin. In a tough competition with another Korean anti-virus product, New Technology Wave, Inc.'s team managed to win customers like Samsung, LG, Hyundai, police departments, and telecommunications providers.

Vade Secure.Protecting more than hundreds of millions of e-mailboxes worldwide, Vade Secure is the messaging system specialist against all unwanted messages. In addition to protecting most of the biggest French and International internet providers, the company counts under its protection thousands of SMEs and wide companies, and millions of self-employed and private users. In October 2006, Vade Secure added the Dr.Web Anti-virus engine to Vade Secure anti-spam, and in January 2007, the Vade Secure's anti-spam technology was integrated into the Dr.Web SpIDer Mail module.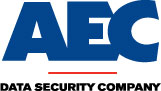 AEC, spol. s r. o., Czech Republic. Since its founding in 1991, AEC, Ltd., has grown to become one of the leading Czech software producers and service providers for data security and antivirus protection. The AEC product range consists of anti-virus and anti-spam protection products, certification authority implementation, electronic registry, encryption applications, and data security. The Dr.Web Anti-virus engine is integrated into its flagship technology – TrustPort.

S.N Safe & Software Ltd., Russia, develops proactive security systems for computers under Safe'n'Sec trade mark. Proactive security system by Safe'n'Sec belongs to Host Intrusion Prevention Systems (HIPS). The advanced technology of this product is based interception and intellectual analysis of all system calls at the operating system's level вызовов на уровне операционной системы в отличие от устаревших антивирусных. Since January 2007 Dr.Web Anti-virus engine is integrated into Safe'n'Sec + Antivirus.

Etype, Russia, one of the oldest Russian developers of server software for Windows, was established in 1992 in Kaliningrad. Its flagship product, an integrated package for mail servers and gateways labeled Eserv, was released in 1996. By 1998 it was being marketed in 70 countries worldwide. In 2000 ServerWatch.com named it an ideal solution for small and medium networks. A special Dr.Web Anti-virus plug-in for checking mail was developed for Eserv.

SWsoft is a global leader in server virtualization and automation software. Founded in 1999, the company has offices located throughout North America, Europe, and Asia. In 2003, the Dr.Web Anti-virus engine was integrated into two of SWSoft's products.